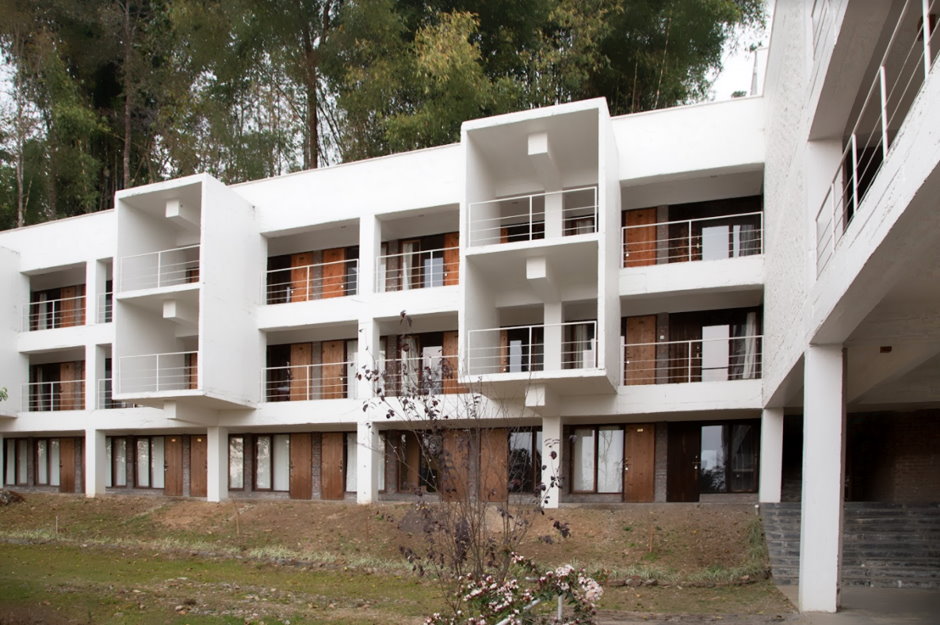 Buddha Pāda Institute maintains basic accommodation facilities that are available for all registered students/participants of our programs as well as for those wishing to do retreats or work from home.
All residents are requested to make a contribution / donation for us to meet our operational and maintenance expenses.
Entry and stay of students and others are subject to Institute policy and at the discretion of the Institute Management.
For bookings, email nalandakalimpong@gmail.com
All rooms are provided with clean bedsheets, blankets and pillows. Residents must bring their own towels and toiletries.
Laundry service is available at a nominal charge for guests staying on campus.
We have 2 Dining halls with Kitchens. Plans are underway for a tea room, a library and a theatre.
| No of Rooms | Room Details |
| --- | --- |
| 3 | Suite with attached bathroom |
| 5 | Double room with common bathroom |
| 7 | Single room with attached bathroom |
| 33 | Single room with common bathroom |
Healthy and hygienic international meals can be prepared in the Buddha Pada kitchen for people who are attending courses at the Institute or staying on campus. All meals are vegetarian, but not vegan.
In order to avoid wastage of food, we only prepare enough food for guests who have booked their meals in advance. Meal bookings for individuals have to be made at least three hours in advance at our dining area. We cannot accommodate individual food preferences and/or requirements.
Breakfast is served at 7:30am, lunch at 12 noon and dinner at 6pm.
Free filtered water is available throughout the day on our campus. We encourage all guests to bring their own water bottle in order to reduce waste generated through plastic mineral water bottles.
Prayer and Teaching Halls
We have one prayer hall and 3 teaching halls, referred to as Dojo with capacities ranging between 50 to 400. We also have additional workshop and studio spaces for smaller groups.