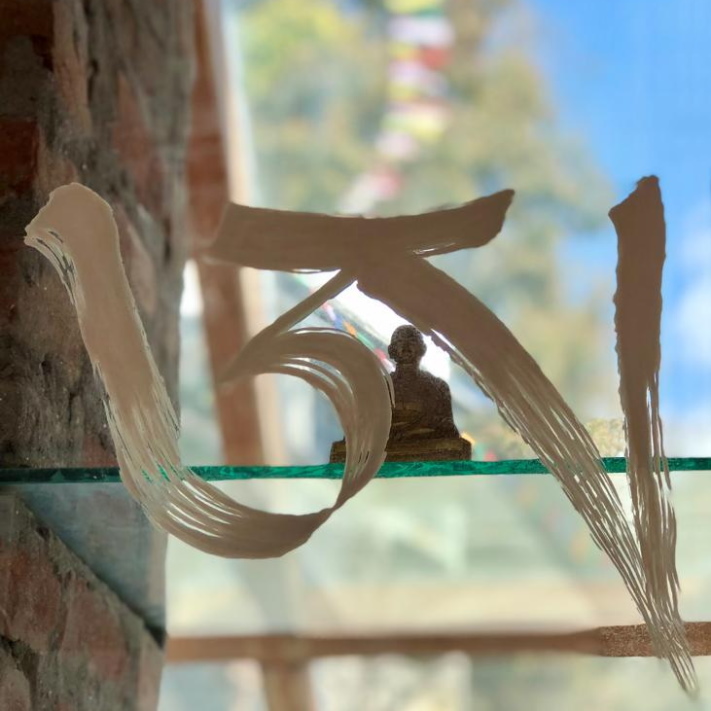 'I' in the 'World': A Workshop Guided by Buddhist Thought
A Workshop with Dr. Nivedita Chalill and Ms. Bhavisha Sanadhya through lectures, group discussions, arts based activities and meditation practices.

Introduction
Every day we engage with the world around us in myriad ways from having a cup of coffee, speaking with a friend or rushing through a market. There is a sense of an 'I' who sees, who makes decisions and acts in response to the world around us, whether that is a busy spouse, an annoyed boss, traffic jams, or the news. Over the years, most of us have established and rather predictable ways of interacting with the world around us. These patterns are based on our view of the world and the things in it. And these patterns and underlying views have formed as a result of our unique experiences, our education, our conditioning and perhaps an even deeper understanding of who we are and how we see ourselves in our interactions with the world. These views, which are mostly unstated and therefore unquestioned often seem to solidify over the years and contribute to habitual patterns that we are familiar with.
This workshop, guided by Buddhist thought, is an invitation to gently explore and examine some of those views and patterns. Building an accurate understanding of the world as well as the self is critical to decrease our suffering and to build our capacities in engaging with the world around us.
Over a period of 3.5 days the workshop will provide a safe, non-judgmental and light space to articulate some of these views and understand how they were formed. This workshop will include a range of methodologies including lectures, group discussions, arts based activities and select meditation practices.
The workshop will begin on the evening of January 25 and end on the evening of January 28.
No Fees. By Donation. Accommodation and meals at actuals.
The Facilitators–

Dr. Nivedita Chalill is a Mental Health professional (M.A, M.Phil & Ph.D) with twenty five years of clinical experience. She has been trained as an Arts Based Therapist & an Educator by WCCLF (Pune) and is currently pursuing the Nalanda Masters program in Buddhist Philosophy from Tibet House (Delhi). She is the founder of ARTH, a Mental Health initiative in Mumbai(www.arth.co) and facilitates courses on Applied Buddhist Psychology.
Ms. Bhavisha Sanadhya is a Human Development professional (Mumbai University) and Arts Based Therapy practitioner (WCCLF, Pune) with over two decades of experience the field of health. She is currently the CEO of the Hematology Cancer Consortium (HCC).